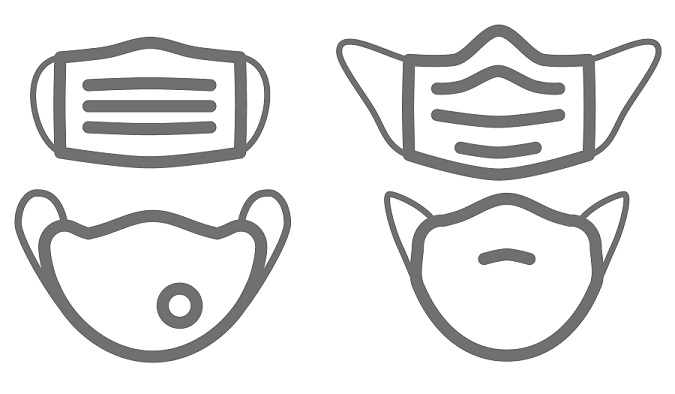 ​
​
Are you or someone you know interested in sewing or buying cloth face masks and donating them to Kennedy Krieger Institute?
​We know many in our community want to support our staff members during the COVID-19 pandemic.
We are asking community members to sew or buy and donate cloth face masks for employees, patients and visitors to wear while on-site at Kennedy Krieger during this crisis.
Please Note: Homemade cloth face masks do not protect the wearer from contracting a respiratory illness, including COVID-19, and homemade cloth face masks will not be used in place of the clinical surgical or N95 masks worn during clinical care.
To Make and Donate Homemade Cloth Face Masks:

Use only cotton fabrics with kid-friendly patterns and colors.

Do not use plain green or blue cloth, as homemade cloth face masks in such colors can be confused with clinical surgical masks.


Step-by-Step Instructions:

For guidance on how to make homemade cloth face masks, please reference the below links:

JOANN Fabrics has great instructional videos and guides for making masks at home

Homemade cloth face masks will be distributed to employees, patients and visitors on-site by representatives of Infection Control.

​
Interested in donating masks or have a connection to someone who can donate?
Please contact Chelsea Messmer, volunteer coordinator, at MessmerC@KennedyKrieger.org, for delivery information or questions.
We Want to Acknowledge You!
Please include a note with your donations so we can acknowledge you. We appreciate your support!